Repair Services & Parts
With over 75 years of service, our team is highly experienced at providing both replacement parts and repair services for your propane tank. We also regularly answer questions and provide advice for our customers as needed. If you have a tank you believe is in need of repair, the pictures provided here will help you identify the part in question prior to calling and discussing with our service team.
We keep a stocked parts room to use with our own service calls as well as sell to consumers or to other repair technicians. Consumers should read our note below regarding trying to do your own repairs.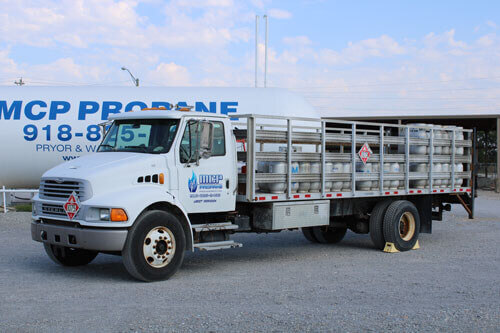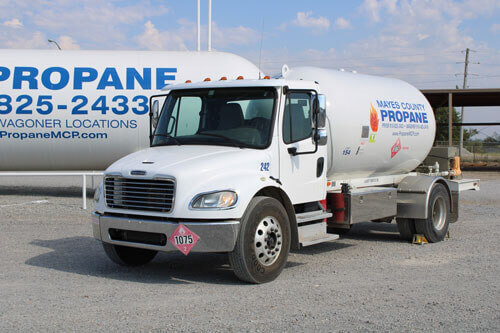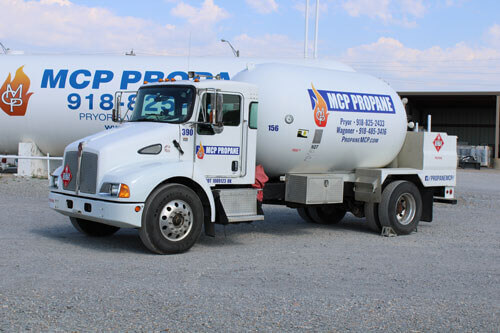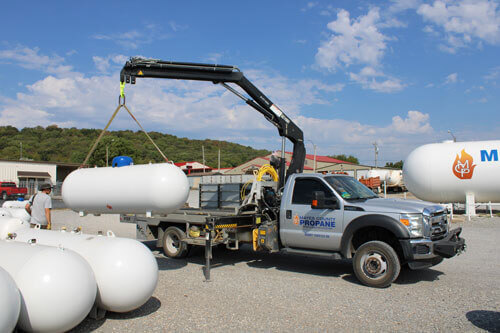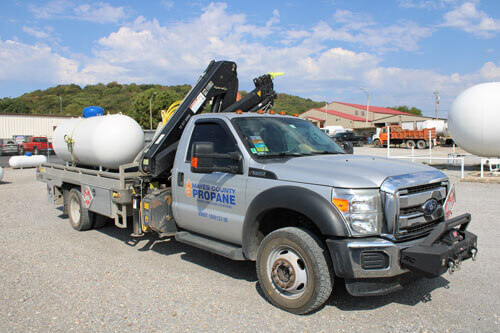 ---
Propane Tank Parts
The valves on your propane tank, shown in the picture below, play a vital role in the usability and serviceability of the propane tank. All of these parts are attached to the tank at the manufacturer with threaded fittings. Occasionally, they can leak or have other issues. It is important to familiarize yourself with the valves and their functions in case there is ever an emergency. These specialized propane tank parts consist of the following replaceable fittings and connections: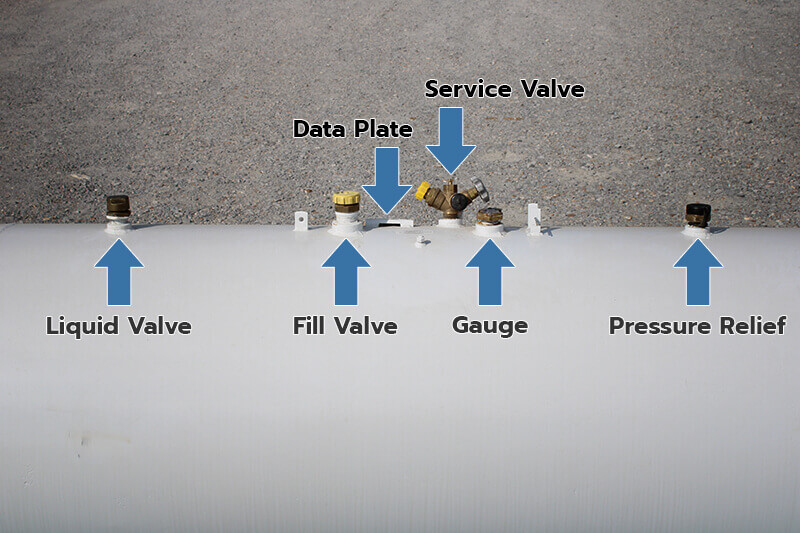 Liquid Withdrawal Valve
Used to withdraw liquid propane from the tank
Filler Valve
Point at which hose from delivery truck is attached to the tank for re-fueling
Float Gauge
Presents a visible indication of the propane volume in the tank. Also called a dial gauge
Service (Shut Off) Valve
Point at which propane is converted to vapor for use with appliance(s)
Fixed Liquid Level % Gauge
Indicates the level of propane is at or above 80% capacity
Relief Valve
Safety relief mechanism designed to vent propane in an over-pressure situation
---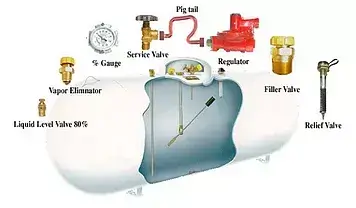 Things to keep in mind with propane repairs or modifications...
Only propane companies and plumbing professionals have access to tools and equipment that can properly diagnose and identify problems within a propane gas system. They also have the experience.
Buying tools, parts, and supplies from the local hardware store to make household repairs is something we're all accustomed to because of the availability and convenience of large hardware stores. Trying to repair your own propane system isn't advisable, nor is it safe. Some tools and parts that appear to be similar to the parts on your propane system can be readily found, but if they're not designed for LP Gas use, they can place your family in a potentially dangerous situation. Please call our office if you think you have something that needs to be repaired.